Principal's Welcome…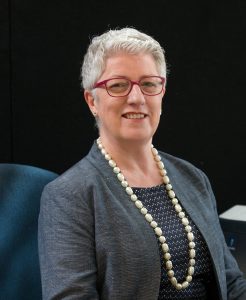 Welcome to Unley High School. For 107 years Unley High School has provided local, public education of the best quality. We are a comprehensive high school with many programs including rowing, volleyball, basketball, performing arts and sports. Our diverse academic programs in all disciplines including languages and vocational education prepare our students for their chosen pathways. Students attending our school work in a context of long established traditions, respectful relationships and expectations that lead to high achievement.
Our inner suburban campus has many modern facilities, and expansive grounds. Our staff are both highly skilled and enthusiastic. Our students have every opportunity to do their best work, to excel in study and in sport, and to develop their role as local and global citizens.
Welcome to Unley High School, where the well-being and success of every student lie at the heart of all our work.
SchoolTV
Unley High School parents, caregivers and the wider community, now have access to SchoolTV. This is a world first well-being platform addressing the modern day realities faced by parents and schools in raising and supporting safe, happy and resilient young people.
SchoolTV is a streamlined website that give access to video resources from leading experts to help parents, caregivers and staff to deal with modern day issues facing young people. Click on the image below to go to SchoolTV's latest post.