Information for Year 10, 11 & 12
As you would have read Unley High School has changed our email system and you will now have a new email to use while at Unley High School.
This email will also give you access to the Google Suite and the Microsoft Office Suite of Apps to download onto your computer.
Follow this short video to find out what your new Email Address is and how to set up Office. 
iPad set up instructions:
If you have an iPad that's fine as you can follow the Year 9 instructions – it will be the same for you.
Mac and Windows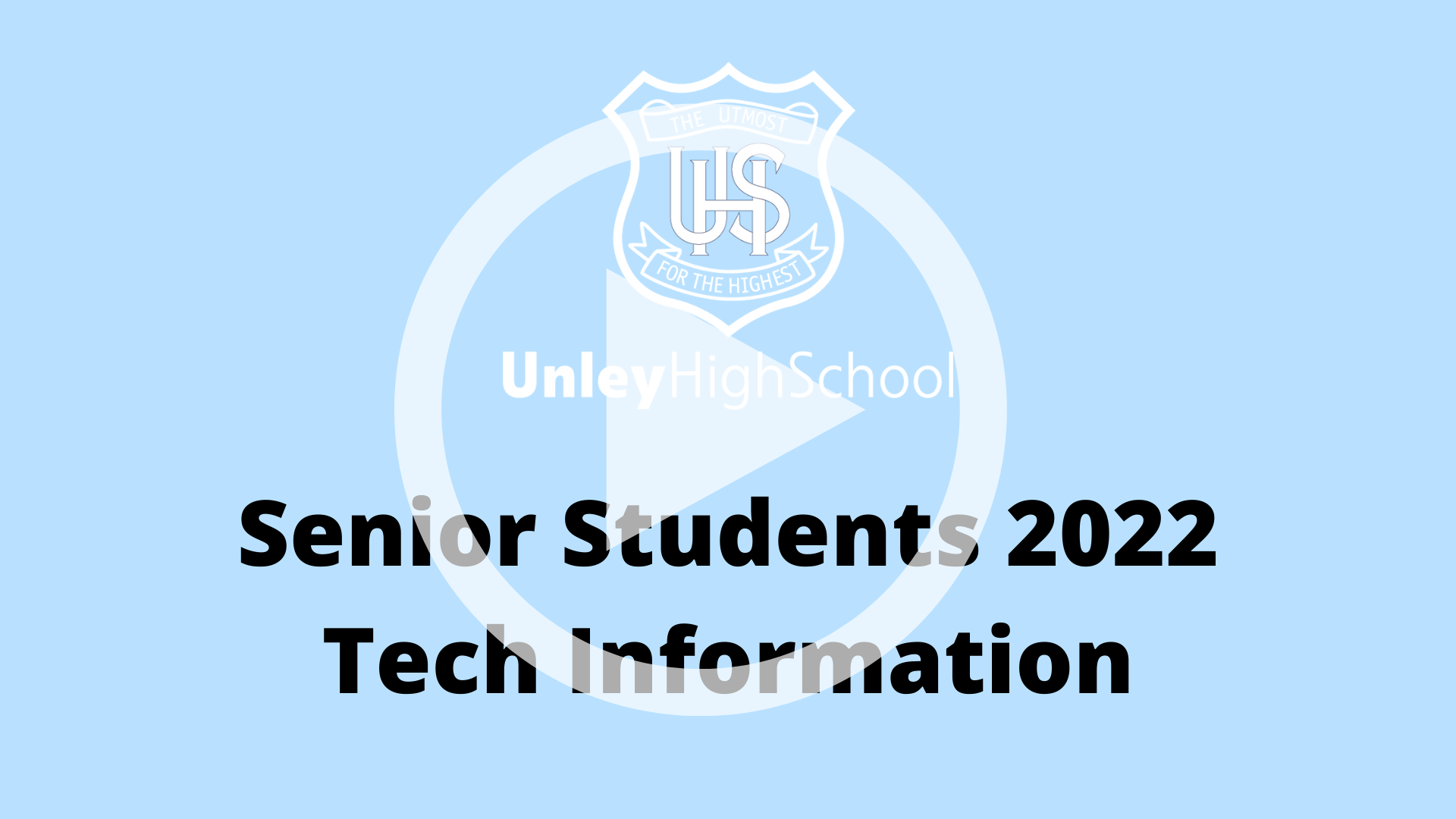 Details of the video as Text: 
go to www.edpass.sa.edu.au
Select: Unley High School 
Put in your Unley Username (sXXXXXX) and Password
Note your apps are all launched from this page
Take note of your new school email in the top right corner
download and install Office if you would like to have it on your machine.
Activate Office by using your new email, selecting Unley High School as your school and putting in your Unley High School Username (sXXXXXX) and Password
If you have forgotten your Username it's your ID number located on any of your past ID cards. 
If you have forgotten your password it's the one you would have used for Daymap last year and you should have it recorded in your Password lists. If you need you can email: dl.0797.techsupport@schools.sa.edu.au try to include a phone number which we can call you on.